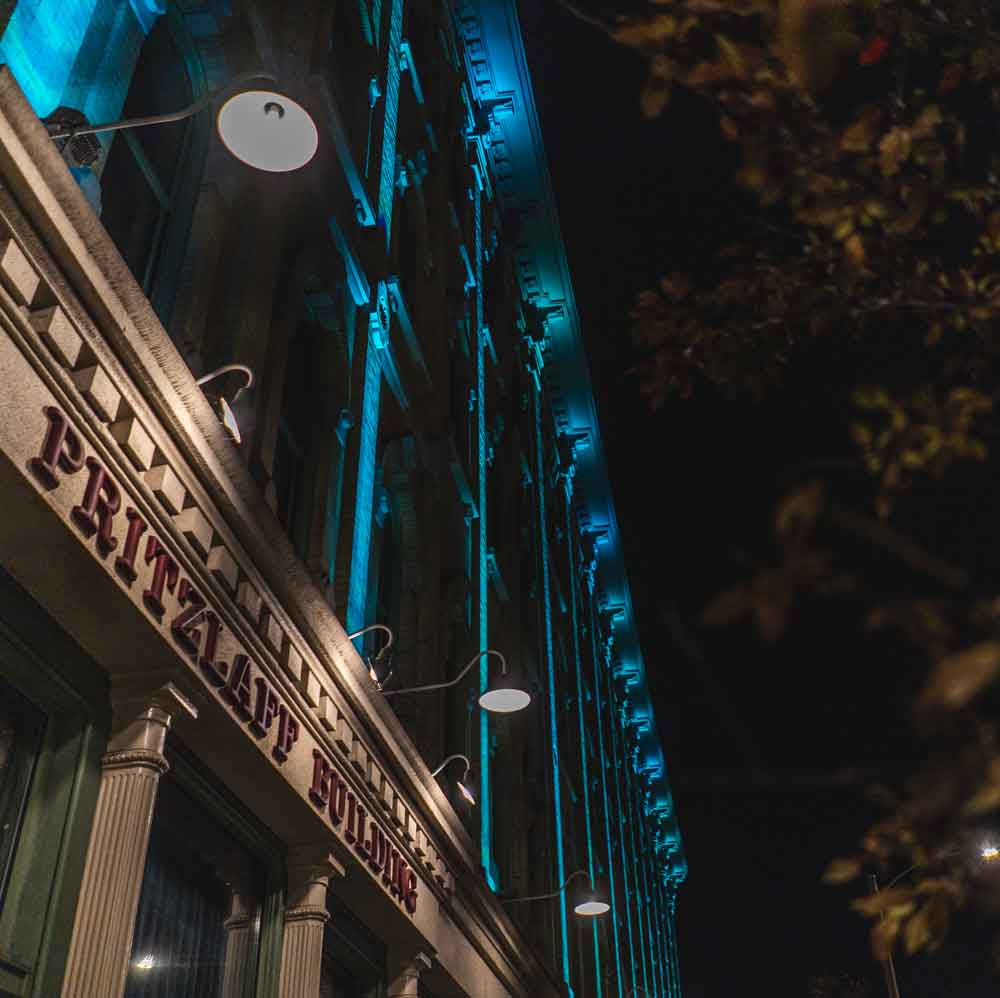 We Bring Value Engineering and Design-Build Expertise to Every Electrical Project
Whether you're a general contractor leading a massive new-construction project or doing a major remodel of your home, you have a lot of decisions to make. Our team of licensed electricians is here to guide you to the best and most cost-effective electrical solutions for your needs. Explore these featured projects, and discover how value is a daily mission at Brighter Connection Electrical…
The Explorium Brewpub
Milwaukee, WI
Working with owner Mike Dobble and his crew was a pleasure. The talented, hands-on brew masters and chefs needed a lot of equipment, plus we were renovating this restaurant in a historical building. We worked directly with the owner to get everything hooked up and working correctly (i.e., TVs, fire alarm, stereo, lighting, fire pits, full commercial kitchen, and brewing equipment). This was an amazingly fast-paced project that we completed in 6 months.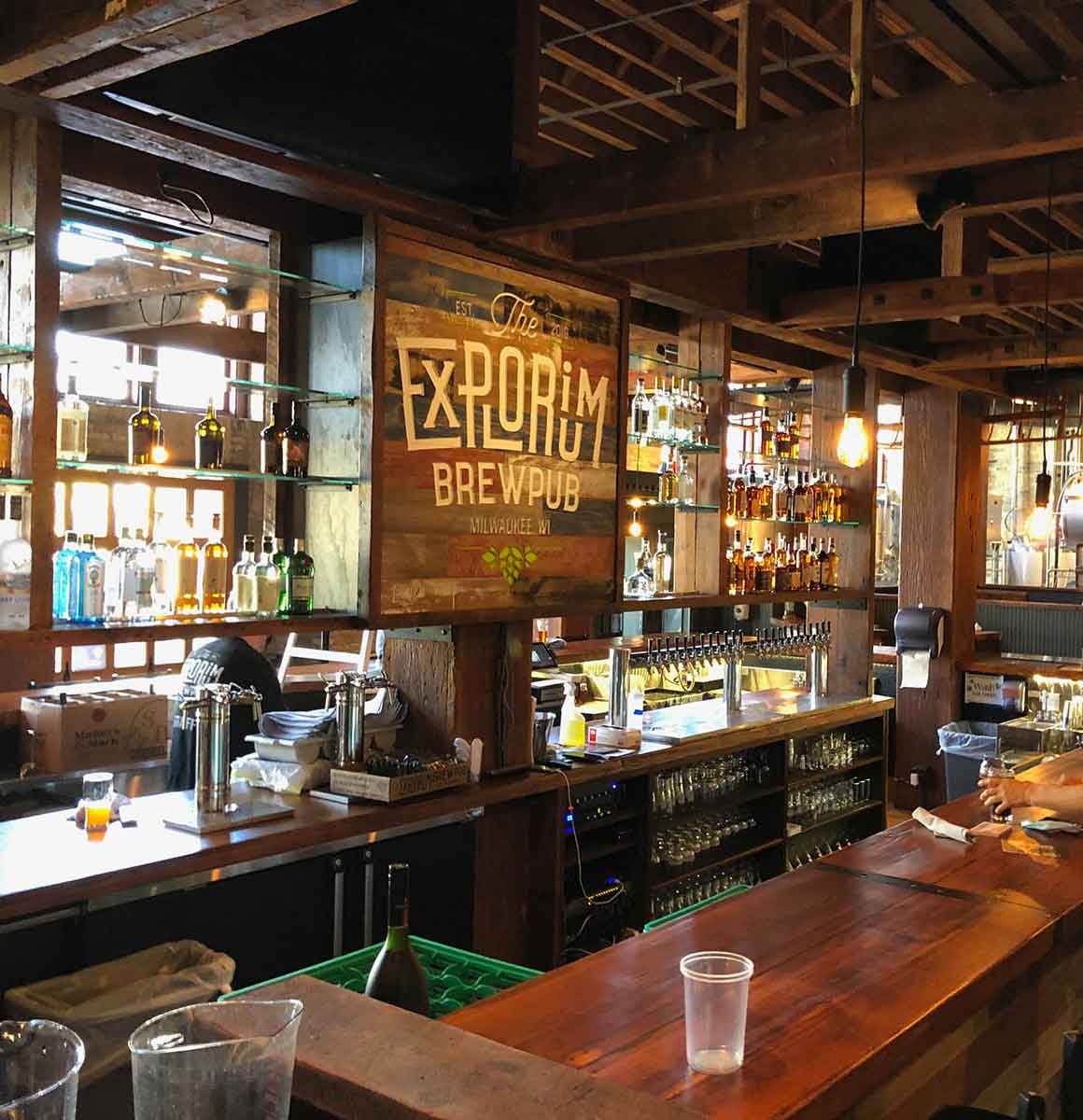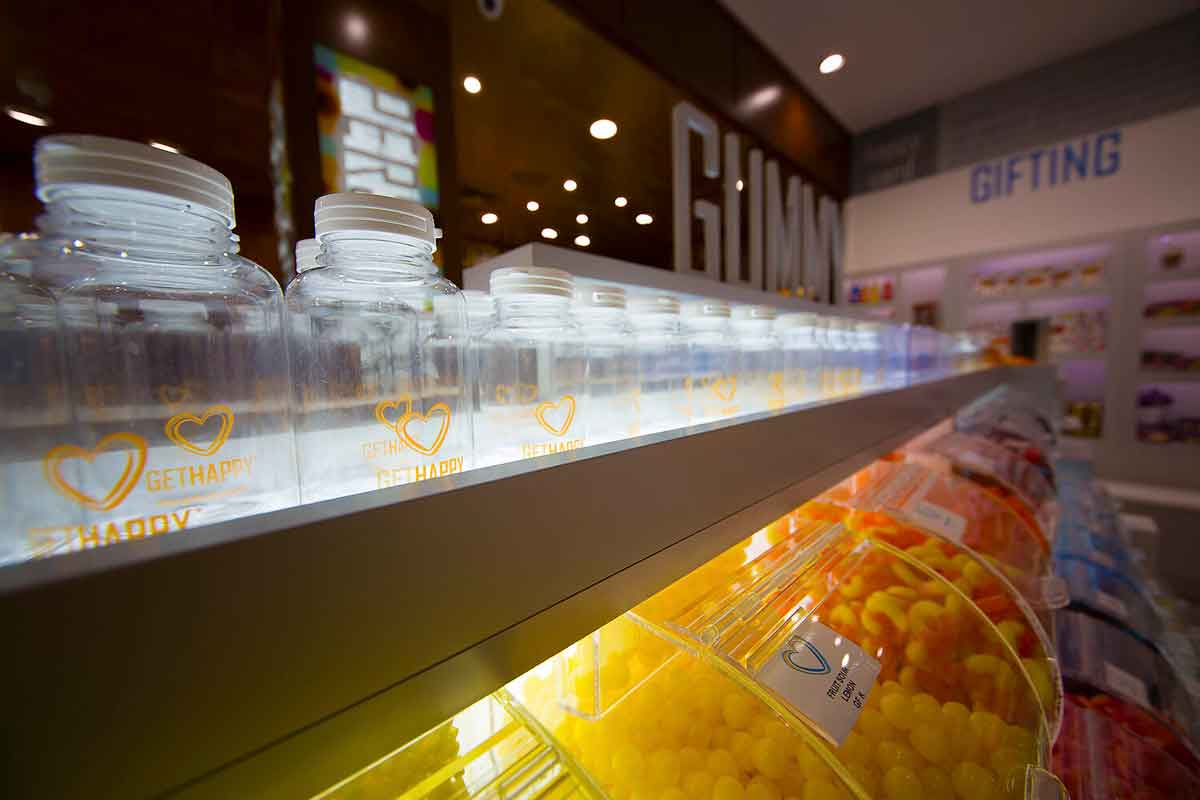 Spolar Studio
Glendale, WI
Spolar Studio is our most unique client. They are artists and designers that have worked for some of the biggest names in Southeastern Wisconsin. Anytime they call, we know it will be a challenging yet extremely rewarding project.
Pritzlaff Building
Milwaukee, WI
We worked with Sunset Investors to design the electrical distribution for this entire building. The building has multiple event spaces, restaurants, a storage facility, office space, parking structures, and apartments. We determined that installing high voltage wiring to certain areas that was transformed to usable electricity would save the investors thousands of dollars. We stayed on time and on budget throughout this three-year project.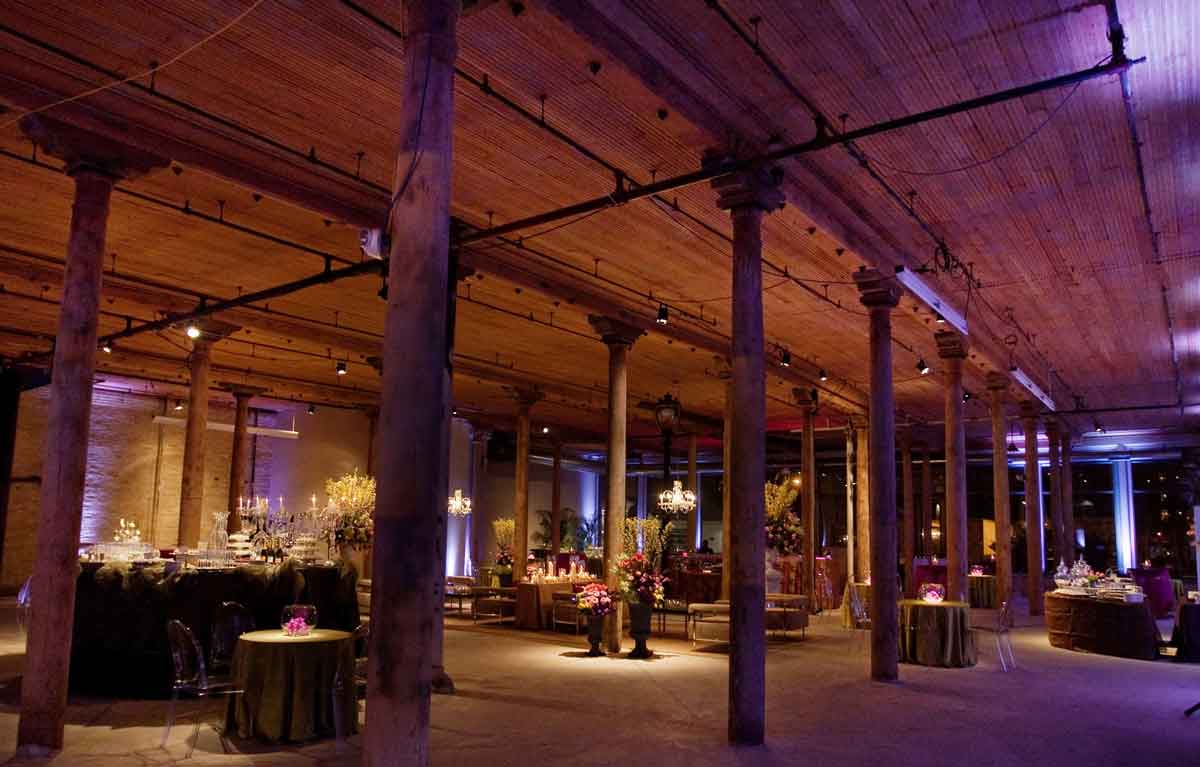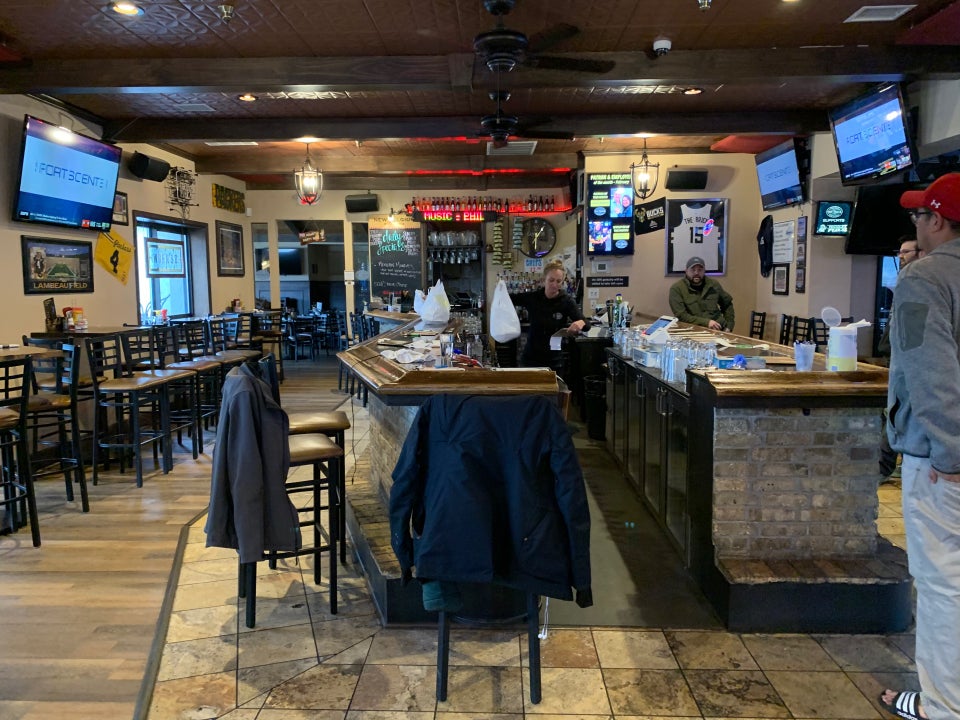 The Brick Pub and Grill
Glendale, WI
Owners and general contractors/designers Tim and Chelsea Hren had a dream, budget, and timeframe to make this project happen. We proudly delivered. Some of the biggest obstacles we overcame were working with the used kitchen equipment and existing electrical that was not well-maintained. Most contractors would not be helpful here, but we take a different approach—we embrace challenge and show that impossible is possible.
Mequon Pizza Co
Mequon, WI
We partnered with general contractor/designer Greg Martin on this family-owned business in Mequon. We helped with everything involving wires—kitchen equipment, stereo, TVs, etc. We salvaged the main distribution equipment, which saved them a few thousand dollars. Though this building hadn't been well-maintained, we were still able to reuse some existing wiring to deliver this project on time and on budget.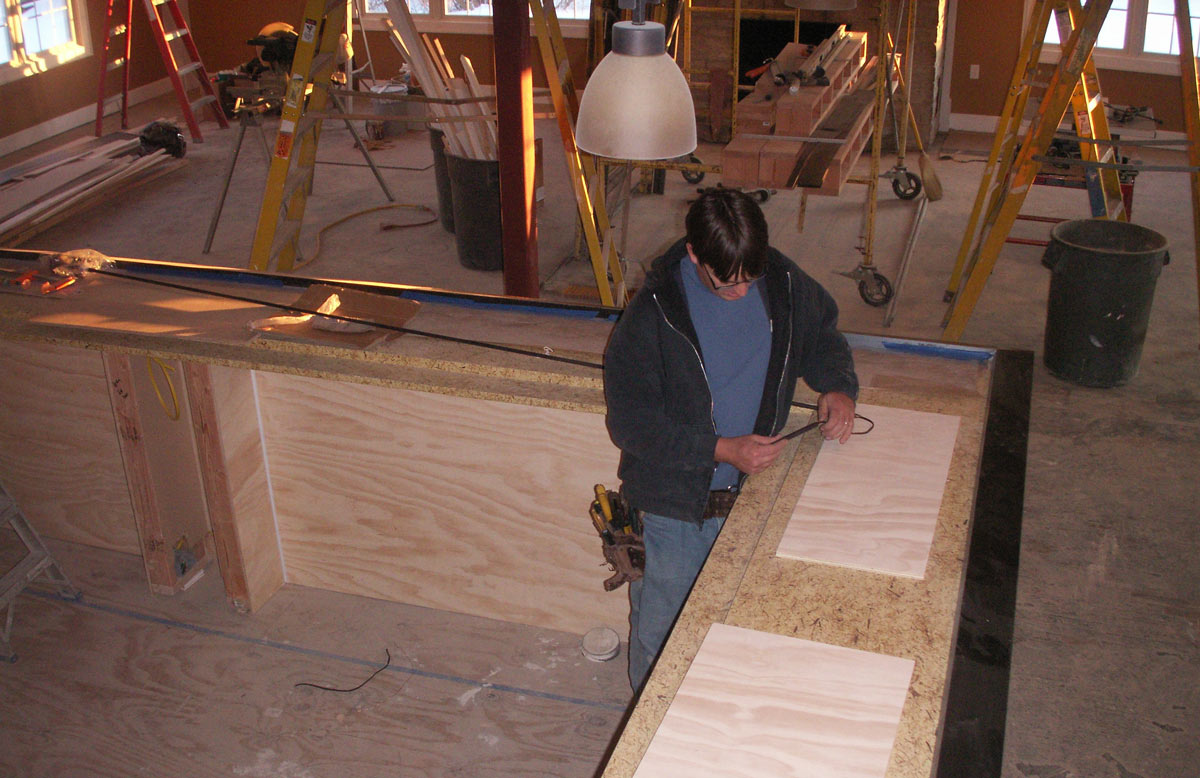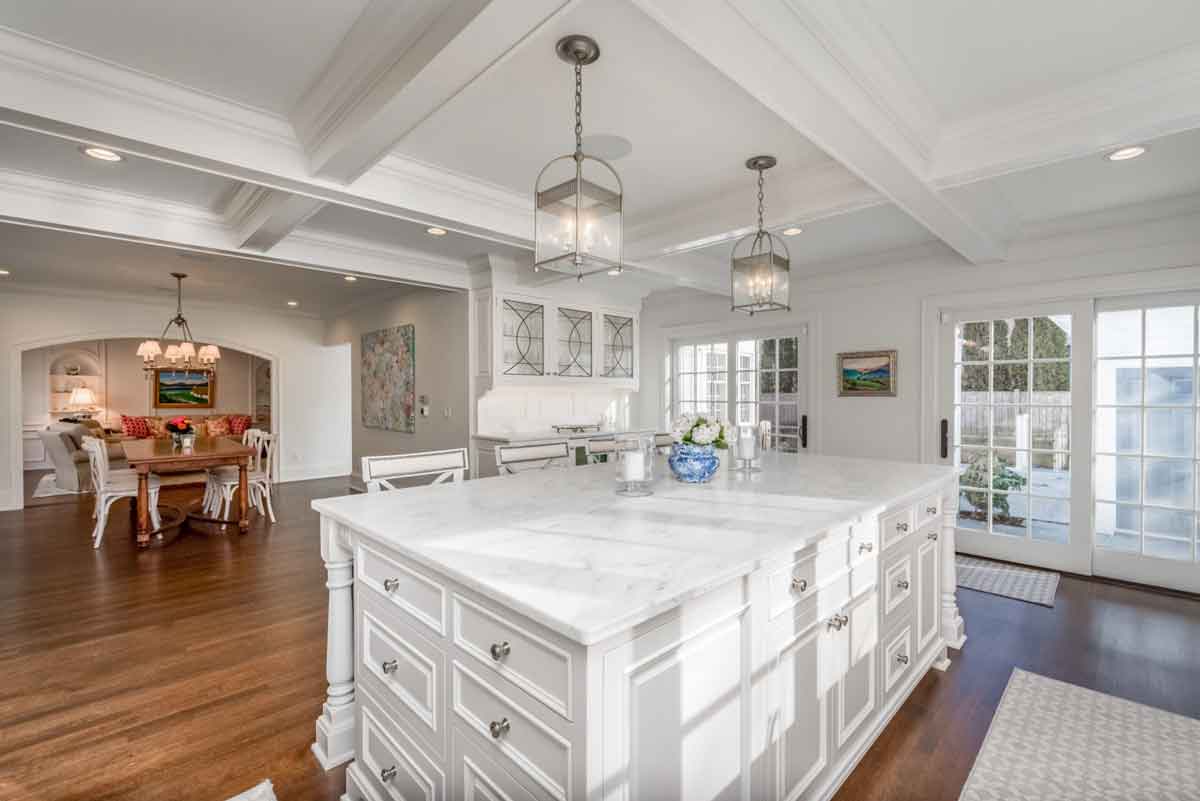 Residential Remodel
Whitefish Bay, WI
We partnered with LaBonte Construction as the general contractor and HB Designs as the designer on this 1st floor remodel that included a kitchen, bathroom, dining room, living room, and a new garage. We worked with a large group of skilled trades people and designers to make this project come together. We determined the exact location of lighting, outlets, and switches to create a perfect finish.
Residential Remodel
Bayside, WI
We partnered with LaBonte Construction as the general contractor and Megan Brakefield Interiors as the designer on this kitchen remodel and 1st floor facelift. Though it was one of our favorite kitchen projects, our biggest obstacle was getting power to the island because the kitchen sits on a concrete slab. After a few issues with the fixture, we found a solution. We occasionally get expensive, handmade fixtures that don't work properly, but always try to fix the issue instead of giving up, returning fixtures, and causing delays.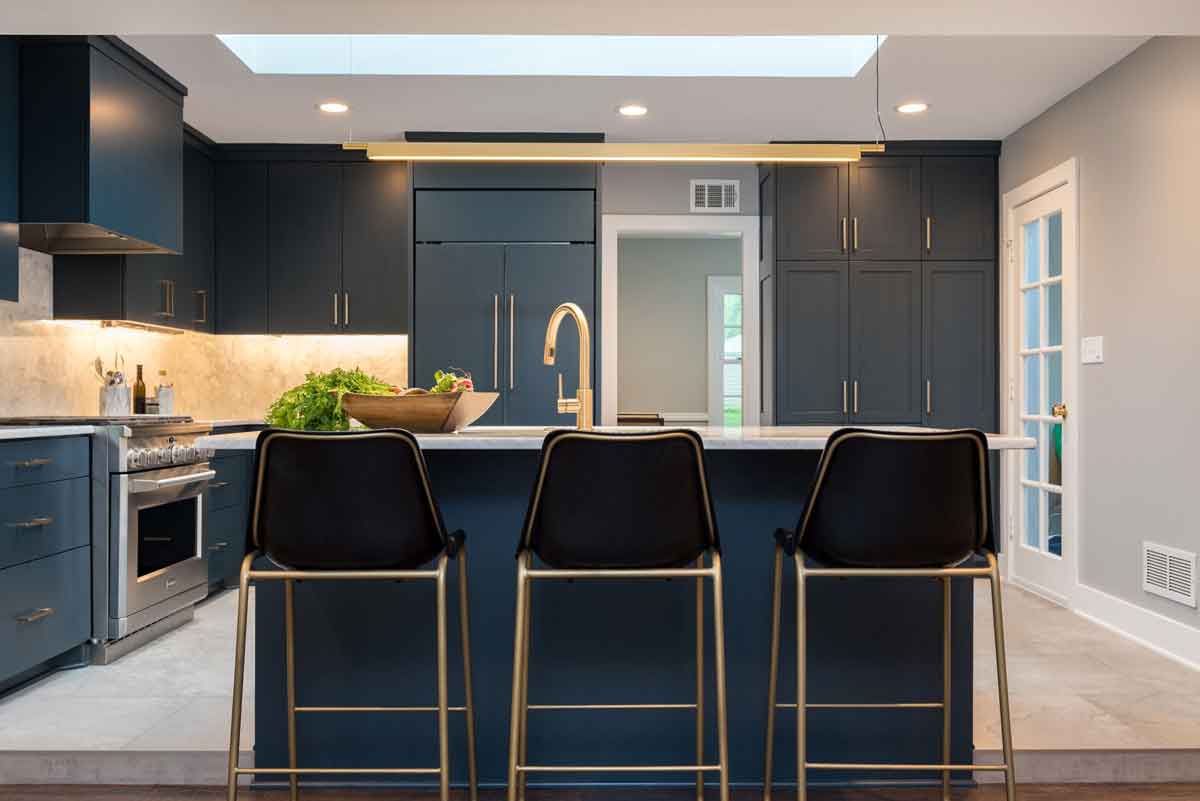 More Successful Electrical Projects Include:
Clinic of Cosmetic Surgery
CVS Pharmacy
Downtown Dental
Koch Chiropractic
Pink Lemonade Salon & Spa
Brayton Management
Plankinton Lofts
Pritzlaff Lofts
Betty Brinn's Children Museum
Fiddle Hammer
Hi-Five Studio
Purloin Art Studio
Spolar Studio
3D Molecular Designs
West Bend Museum
WILO Design
Yes Men
AJs Live
Apertivo
Bavette
Fanatics Sports Bar
Noodles and Company
Tony Maronni Pizza
Stir Crazy
Americas Best
Bright Sellers
Fastenal
Get Happy Chocolatier
Global Furniture
Just Kiln Time
Liberty Tax
Ms. Ruby
Proper Attire
Teen Challenge
Vince's Beer and Liquor
Armour Self Storage
EZ Self Storage
Mequon Storage
Storage Master
Devco Camp
Fairfield Inn and Suites
McCardles Car Care Center
North Shore Dance Studio
Let us help make your next project run seamlessly on schedule, and save you money.